Spectrum Collection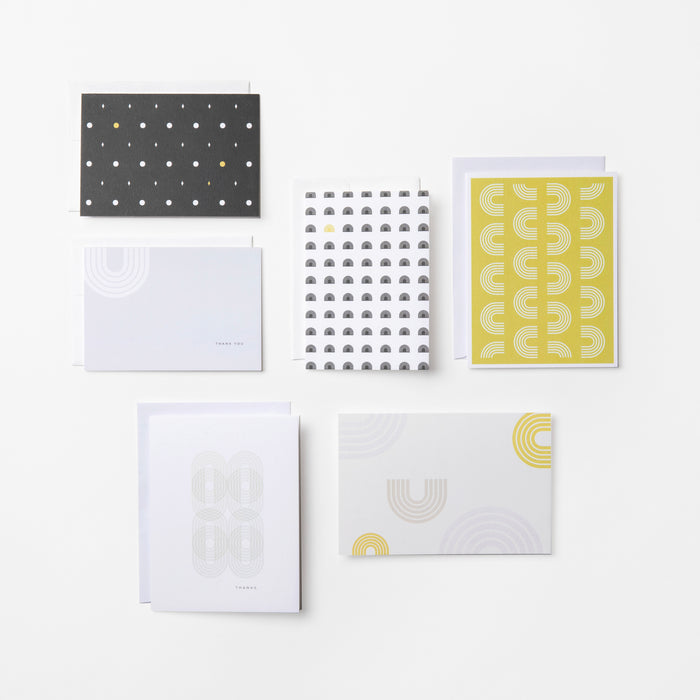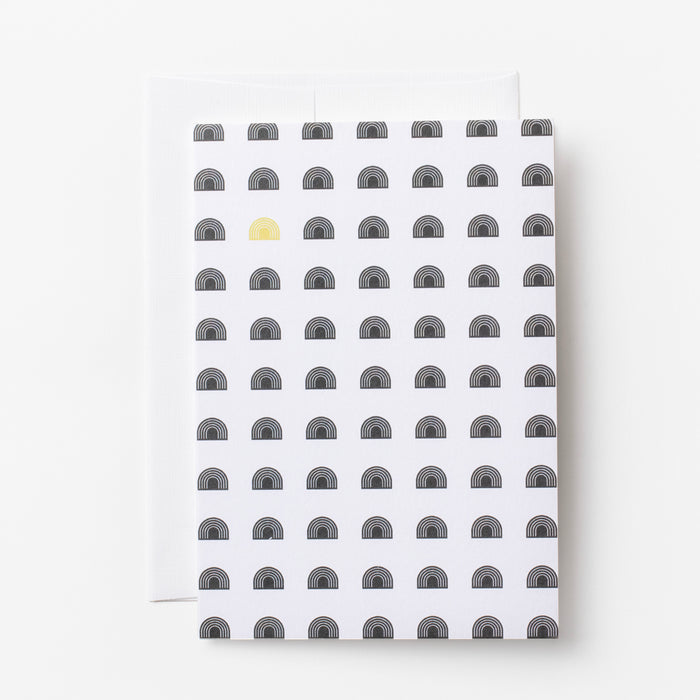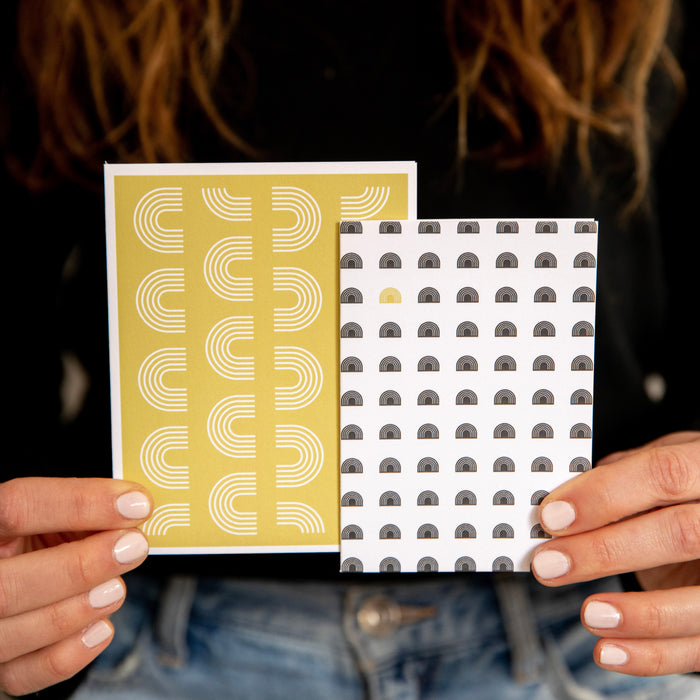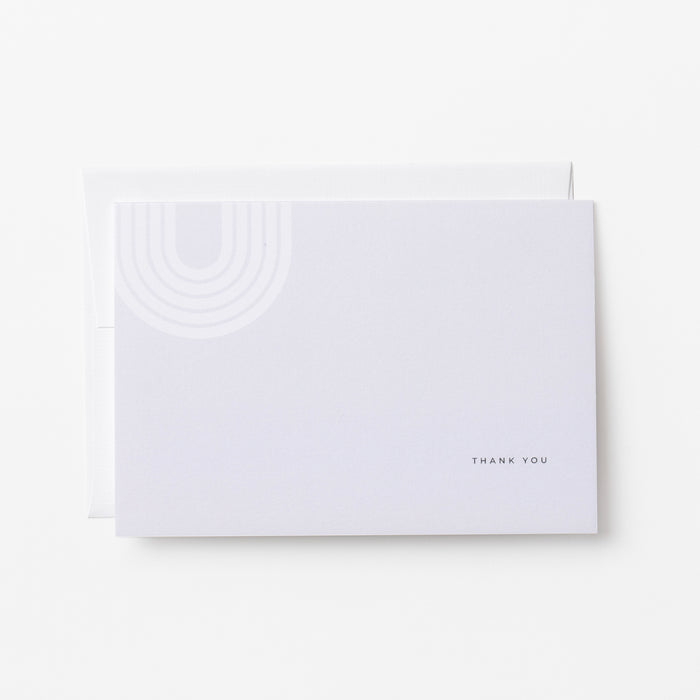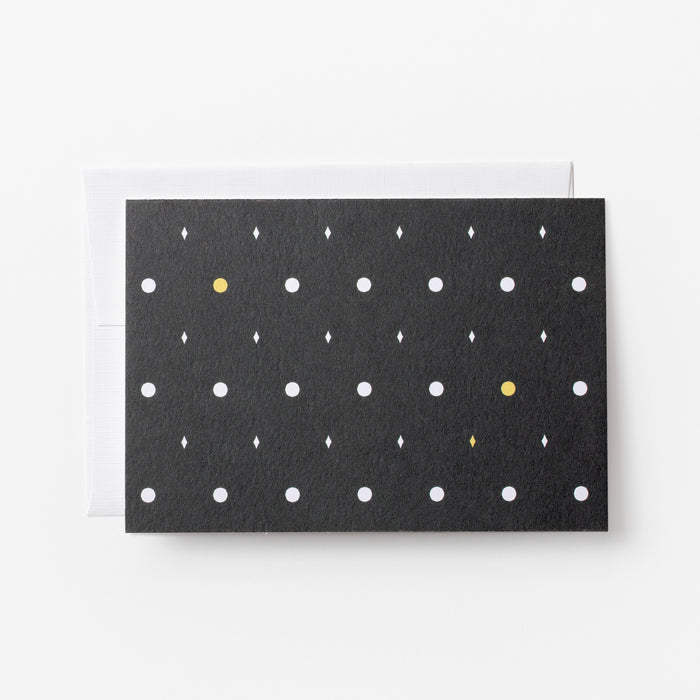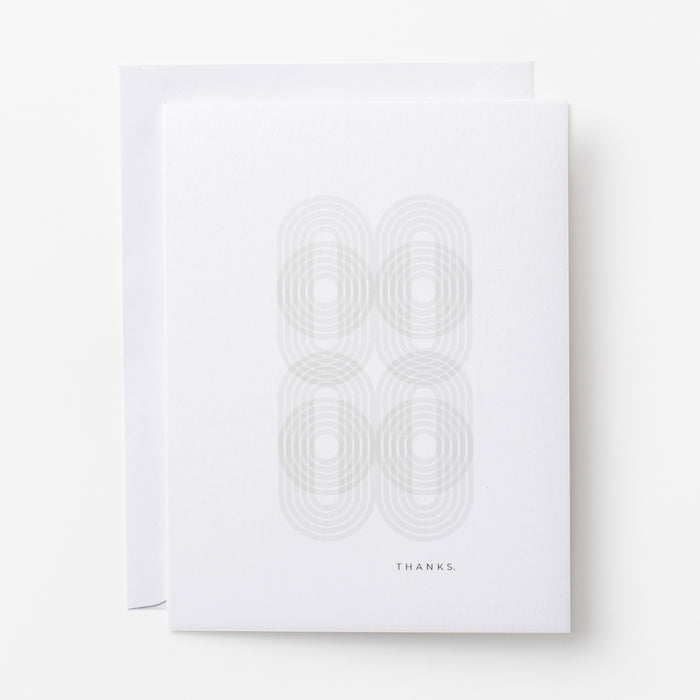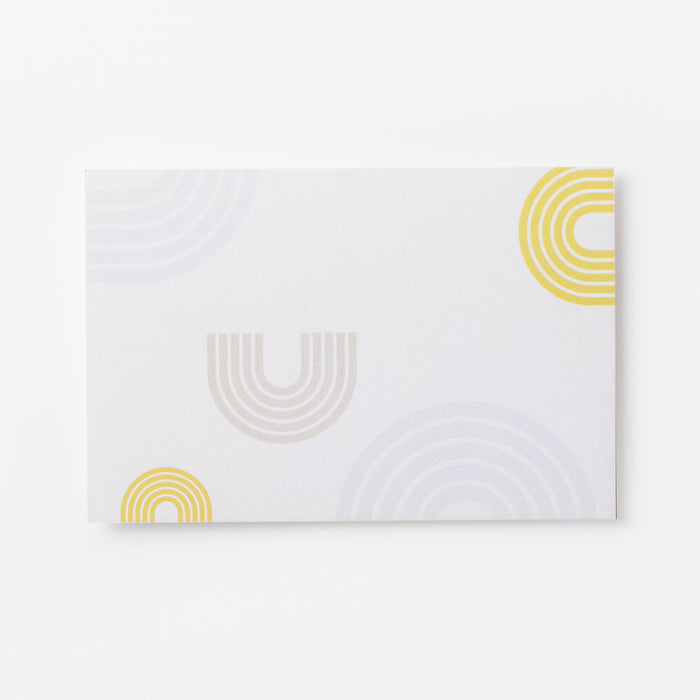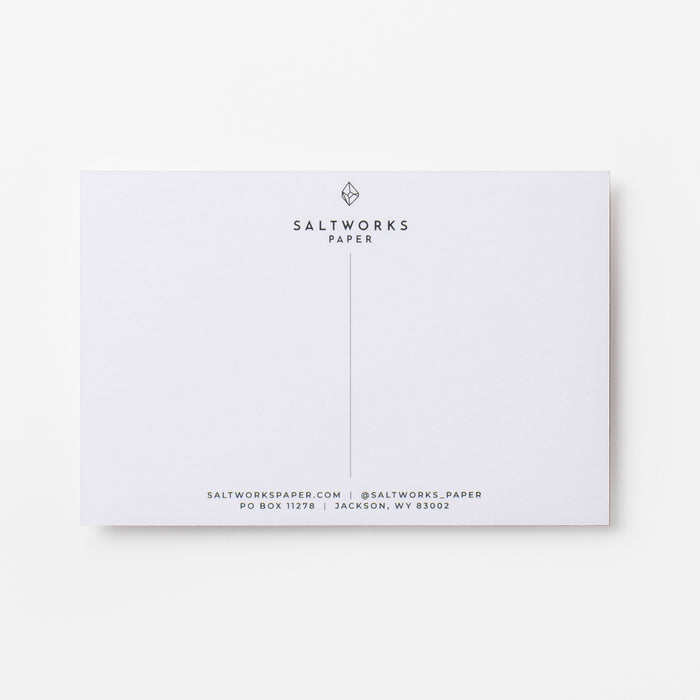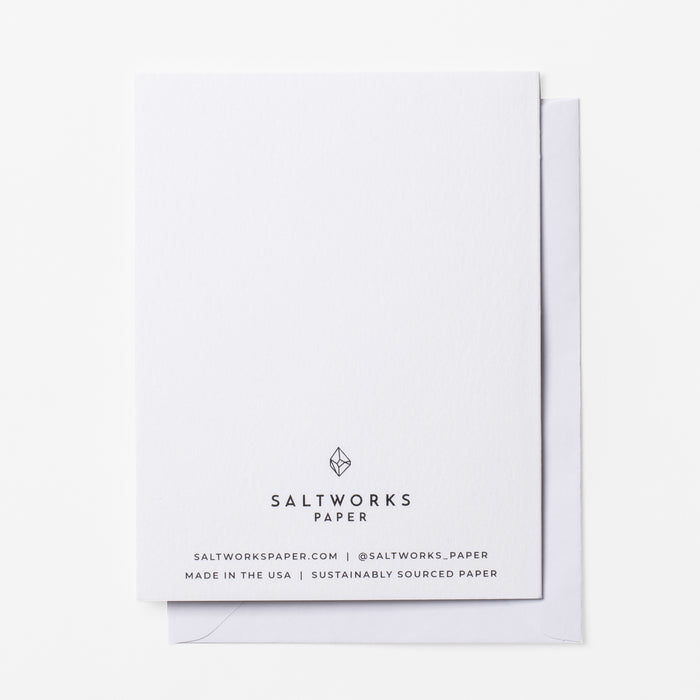 Spectrum Collection (3 small cards, 2 large cards, 1 postcard)
This collection was inspired by the range of our days right now—a spectrum of gratitude and grief, relaxation and exhaustion, connection and isolation. We embrace them all. Influenced by the simplicity and calm of Scandinavian design, we bring you the Spectrum Collection. 

This is our signature collection, celebrating all 6 designs: 5 blank folded cards (3 small, 2 large) plus a postcard.
Designer's Notes
Our abstracted rainbow designs can be flipped, separated, enmeshed, seen as a smile or frown, put on its head, made tiny or large—all the while their relationship remains connected in some unique way. Not unlike ourselves these days; separate, but connected.
Every order comes with individual designer's notes for each card. 
Take a moment today to put pen to paper and connect with someone in your life.
Product details
5 pack of assorted folded cards + 1 postcard
(large cards 2x) 4.25" x 5.5" folded cards | (small cards 3x) 3.5" x 5" folded cards | (1x) 4" x 6" postcard
White linen envelopes included
Designer's Note printed on the back of the card
17 pt. thick, uncoated cardstock

A premium paper feel and writing surface
Sustainably sourced paper | Made in the USA