January 08, 2021
PostSecret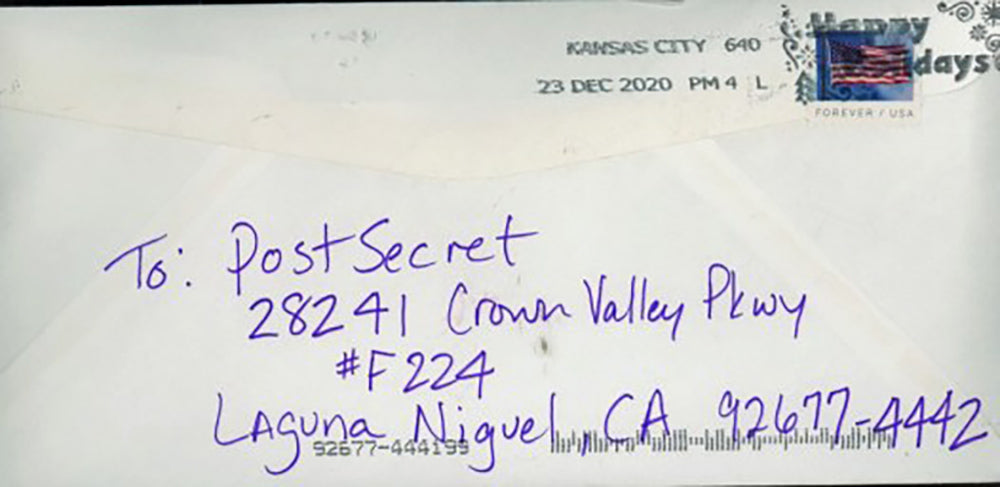 Siri, Alexa, text threads, DM's, and voice recordings - are there truly safe ways to share our innermost thoughts in the modern world?
Frank Warren's project, PostSecret, encouraged strangers to share their deepest secrets, anonymously, via postcard. These secrets were to be displayed in books, galleries, and all over the internet. So why did so many people share their deepest confidences with the world? Because letters are anonymous, and because they could recognize themselves in the secrets shared by others.
In an interview with NPR (listen here), Warren says the postcards take him on a journey 'beneath the surface that really shows us how frail and heroic our everyday lives really are, although they often go unseen."
Letter writing might just be a secret's sacred ground.
So for this week's Thank You Friday, consider going incognito with an anonymous note or postcard. Share a feeling (love, grief, sorrow, appreciation, concern). If you don't have anyone to share it with, might we recommend...  
PostSecret
28241 Crown Valley Parkway
#F224
Laguna Nigel, CA 92677-4442    
or  
Saltworks Paper
PO Box 11278
Jackson, WY 83002  
Write Saltworks Paper we'll send you a blank limited edition card back with a note - no need to include name, just include a mailing address.