February 12, 2021
How to Write Yourself a Love Letter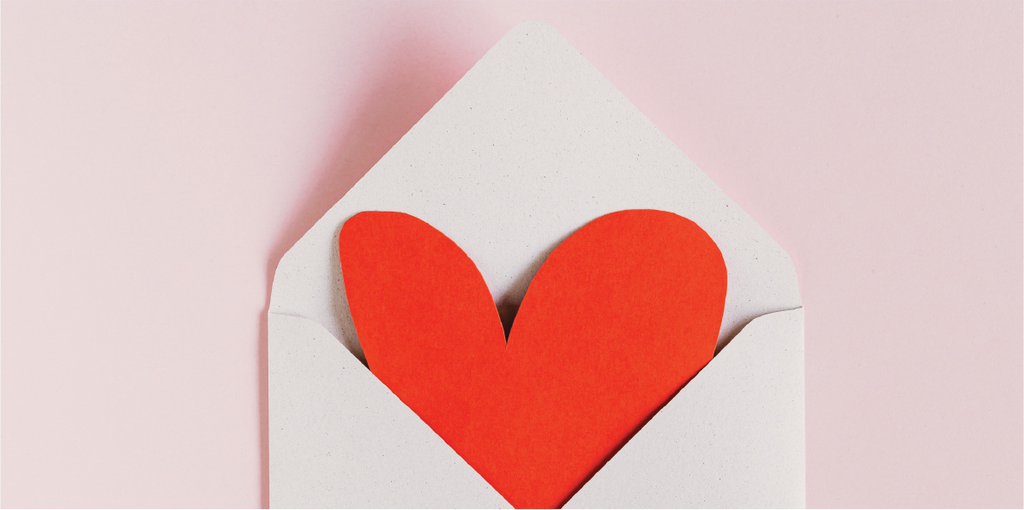 You're all about self-care. You celebrate the idea of self-love. So hear us out: why not write yourself a love letter?
It might sound funny, but trust us on this one - it's a really cool and powerful experience. Writing is an amazing exploration in recognizing and defining your thoughts and feelings. Whether it's your daily mantra or intentions, or end of day reflections, putting thoughts on paper is therapeutic.
So in the theme of celebrating all kinds of love this Valentine's Day, why not focus on y-o-u? Here's how to write yourself a love letter... 
Pick your card or stationery. Don't skimp on the good stuff, you deserve it. We recommend our Love Collection.

Put pen to paper. This is for your eyes only, so get gushy, be vain, be vulnerable.

Now it's time to mail it. Yes, address this letter to yourself, add a stamp and march it to the mailbox.

A few days later, when it arrives back to you, we promise you'll like the feeling.